Update: As of January 1, 2023 Virtual Results Platform is proud to announce Constellation as our new premium IDX data provider for BRIGHTMLS. Benefits include near realtime MLS sync and the most accurate and reliable MLS data for our member agents and brokers.
NOTE: Members must complete the simple steps below to begin enjoying these benefits!
IDX Signup
Getting signed is easy and takes less than 5 minutes. Please follow these steps.
Log into brightmls.com and select Account & Settings from the drop-down menu under your name.
From the My Subscription tab, go to IDX and VOW Licensing Request. Note, if you have more than one subscription with Bright, you'll be prompted to choose the appropriate ID and then continue.
Next, select IDX website. In the Vendor Name field, begin entering the vendor's name (Constellation Web Solutions). A drop-down list of approved vendors will appear for you to select Constellation Web Solutions.
In the Website URL field, enter your full personal/agent website address. Please be sure to include the URL address (www) along with the domain extension (.com, .org, .net).
Review your entry and when ready, click Submit. An email notification will be sent when your Broker and the Bright Accuracy and Policy team have approved your IDX and VOW licensing request.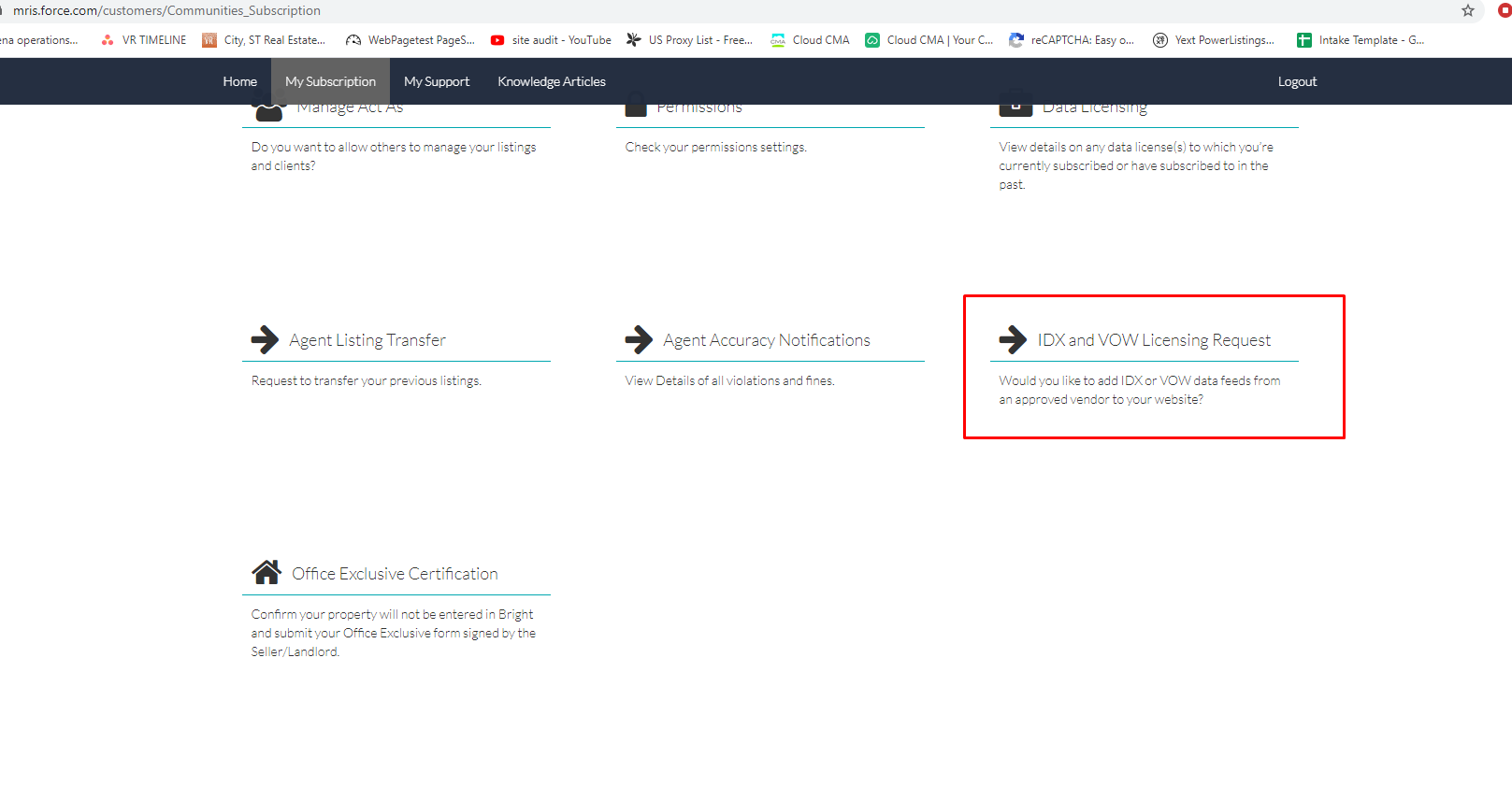 About BRIGHTMLS
BrightMLS is major U.S. Multiple Listing Service currently serving markets in multiple states, including:
Delaware
Maryland
New Jersey
Pennsylvania
Virginia
Washington DC
West Virginia